Some of you may remember Vidalia and how easy it makes it to use tor via gui
This guide will show you how to install tor and vidalia for mint linux 18 cinnamon and possibly all ubuntu/debian variants.
1.Install official tor repo for mint linux for Ubuntu  as shown
here
Open up from main start Menu > Administration > Software Sources > Additional Repositories > Add new repository
Use below line for new repo if for mint linux 18
deb http://deb.torproject.org/torproject.org xenial main
Then install the below 3 items from terminal to update repo cache and  upgrade and then install tor from the tor official repo
sudo apt-get update && sudo apt-get upgrade && sudo apt-get install tor tor-geoipdb torsocks
We also highly recommend the below packages for mint linux
sudo apt-get install torbrowser-launcher gpa pidgin-otr
2. Then grab the latest Ubuntu vidalia from trusty
4. During install select your user/s so it can control tor and vidalia. Keep in mind might have to start it twice if it crashed first time then it should show connected after a little bit and be using latest tor but with vidalia control.
If it give you an error about unable to start make sure your settings in vidalia match my third pic below for control port and cookie. and then try starting it again. If it still errors it could be a possible time issue so make sure you clock is correct and synced with ntp.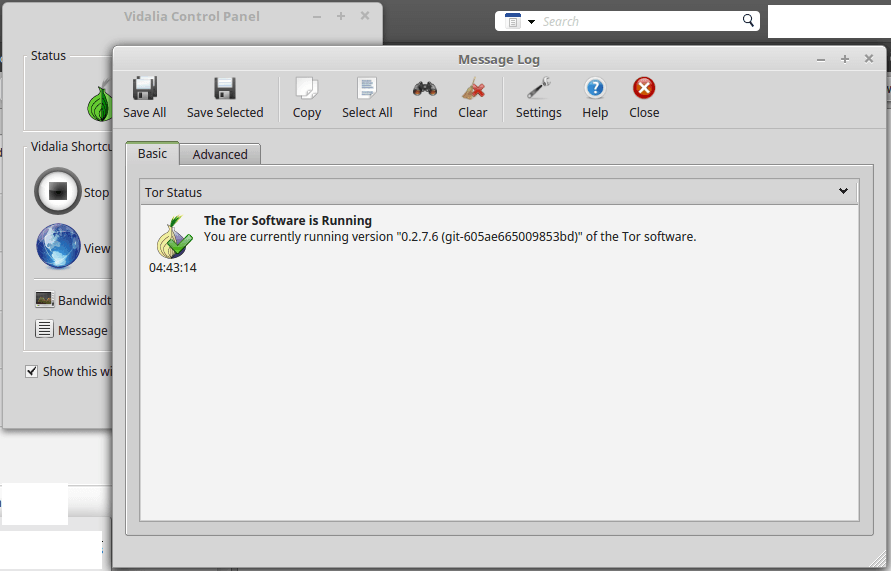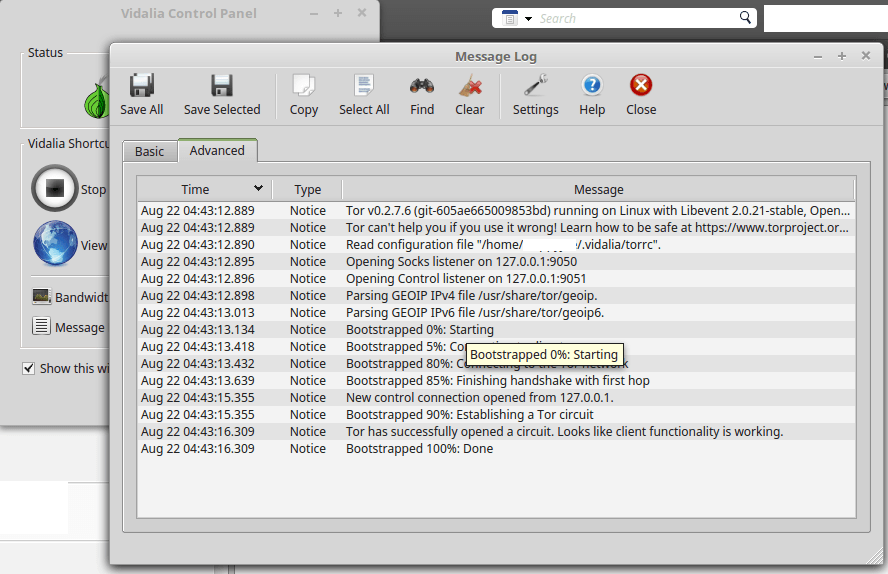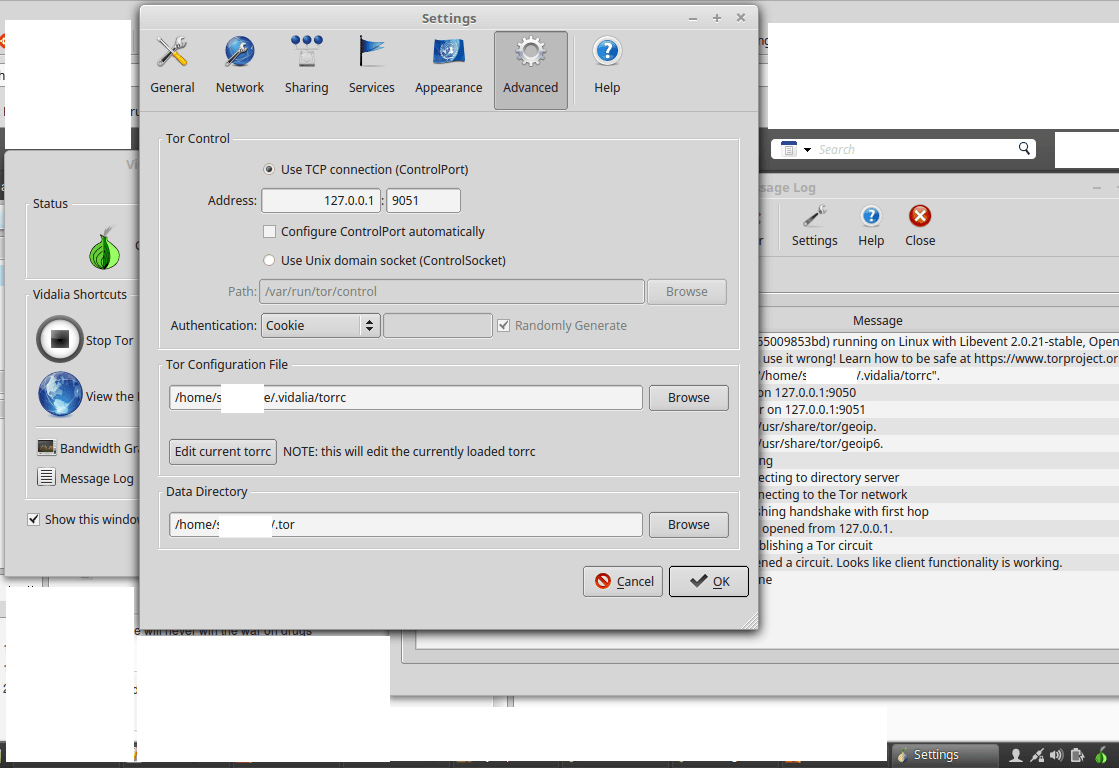 Anything you need torrified you can point to localhost:9050   socks5 proxy wise and it will be torrified.
You can use this for pidgin for tor .  If app does not have native socks5 settings you can use
torsocks
  or another socks proxy tool with the localhost:9050  host:port to force them through tor.
Hope this helps a lot of you folks looking for how to make vidalia work with latest tor took a bit of trial and error but works great for everything i have tested it with.
Category:Security